Home
Latest News
VFLW Preliminary Final – Casey Demons v Southern Saints –
Sunday 24th June at 4.05pm – VFL/VFLW App
Jacqui Parry
You may be aware that our Casey women's team were creamed by the Bombers in a final last week – but wait there's more!!
Yes, our fabulous VFLW team has done so well this year that they get a second crack at the Finals glory in 2022 and now play St Kilda for another chance to make the Grand Final.
The VFLW are playing on Sunday 24th June at 4.05pm. It will be live streamed through the VFL/VFLW App. Make sure you tune in and zone your inner Demon Spirit for them.
If you want to send a message of support to our women – you can email Rachael Lewis and / or Peter Maynard at Casey Demons and they will pass on your best wishes.
rachael.lewis@melbournefc.com.au
Peter.Maynard@melbournefc.com.au
---
Appreciating Greatness

Nigel Dawe
The double-edged thing about success when you get it, is that you shouldn't ever expect or consider it your natural right or entitlement.
As a long-term devotee of this team of ours, I don't for a moment reach for any panic button or delete keys because our side has suddenly dropped their last three games (after winning the previous 17). Quite the opposite, I think the next few weeks will be the most exciting, if not the most telling ones we've had for a very long time.
The great thing about champions (in any sport) is that they rise when all seems lost, it's not the ginormous score lines or the sublime repeated passages of faultless precision, but the seemingly insurmountable tight spots they can somehow get out of, that might otherwise ensnare and crush those of a lesser mettle.
Whilst the last three weeks of footy haven't been the most enjoyable ones I've ever experienced, they have reminded me of the thrill I have always taken from watching the Melbourne Demons (irrespective of them winning or losing).
---
Player sponsorship
NSW Demons are sponsoring Olivia Purcell and James Harmes in 2022.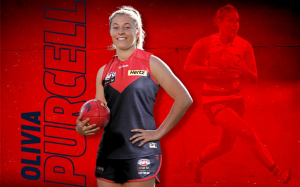 ---
The Cup in Sydney
THE DEMONS' Cup Tour made its way up the highway to Sydney for the NSW Demons to celebrate the premiership win.
Melbourne supporters got up close and personal with the 2021 AFL premiership cup in Sydney on Wednesday 8 December at the Camelia Hotel in Alexandria.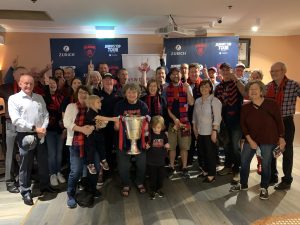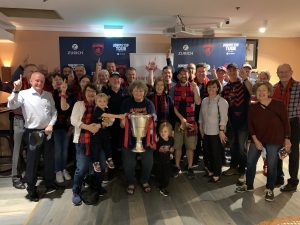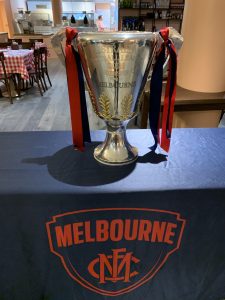 ---

---
Nigel Dawe
FOR someone who has spent pretty much their entire life putting pen to paper, trawling facts, and following the same football team; I don't think I've ever had a more delightful conundrum, than the one regarding how I should best kick off this Melbourne Demons 'premiership-winning' segment.
Initially, I thought I'd lead with cloud 9, then I considered seventh heaven to be more apt, but I've decided to go with, albeit bask in the given – how about – Premiership #13… for the team we love, the team of the red and the blue!
For countless years, I've imagined how seeing and savouring a Dees premiership would feel, having seen so many other clubs 'go all the way' and break their respective droughts… to now be able to say, that I have finally seen us win 'the big dance', I have to further say – it was more sublime, unbelievable and transporting than anything I could have ever remotelyAbove all, it's not that we did it, it was 'the way' we did it, to come from 19 points down halfway through the 'premiership quarter' to finally win by 74 points (the eighth biggest win in grand final history) by booting 16 of the last 17 goals, was the most emphatic and enjoyable way to end our 57-year premiership drought.  Read more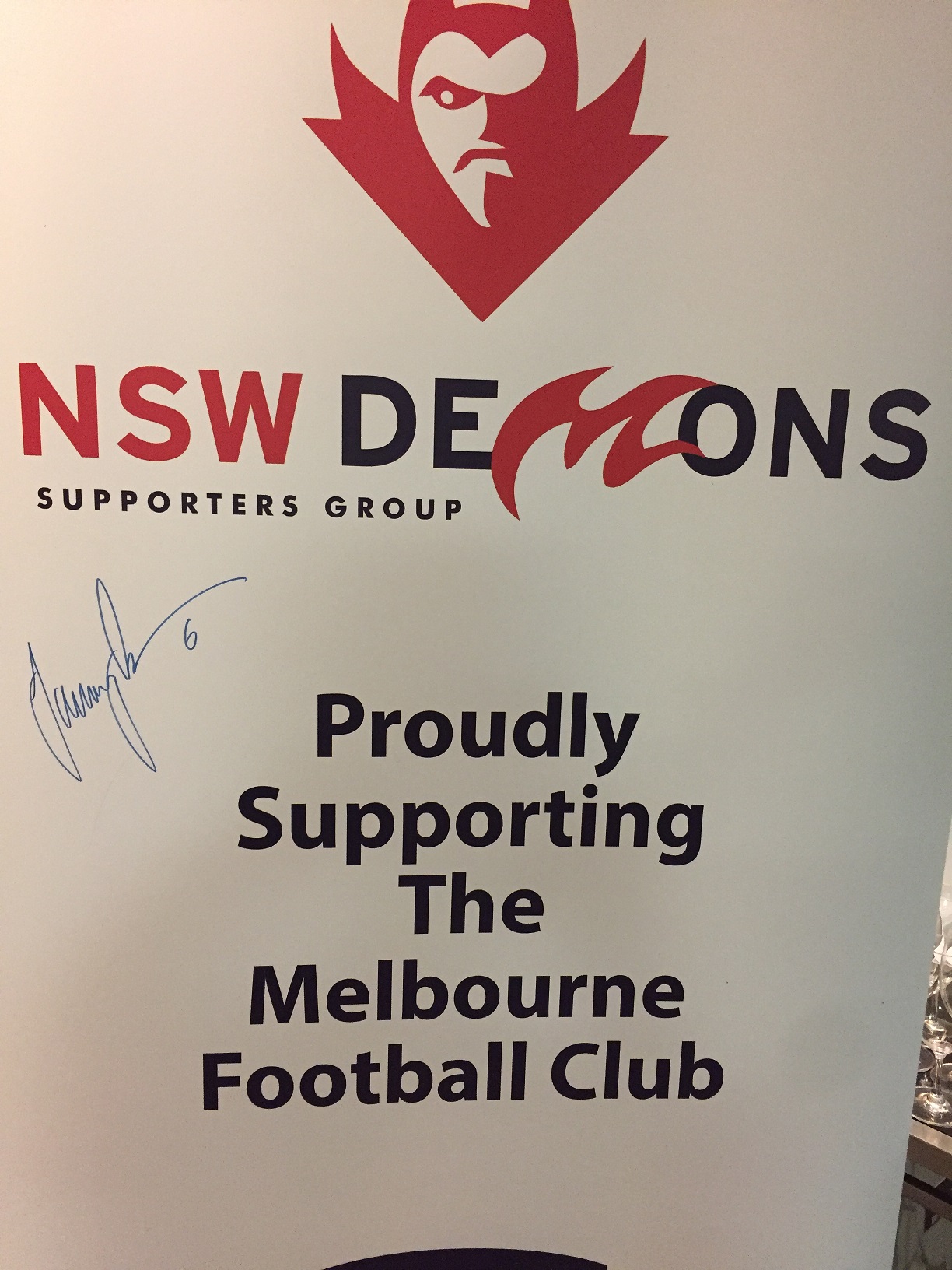 NSW Demons Big Screen venue
​​The Camelia Grove Hotel  (aka The Cammy) is the official home of the NSW Demons.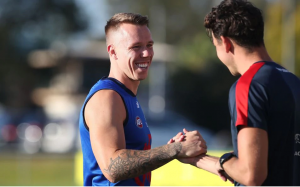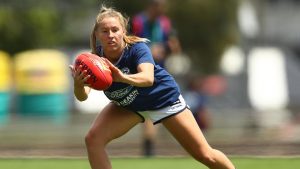 Sponsoring James and Olivia
We are delighted to announce that we are sponsoring James Harmes and Olivia Purcell in 2022.
Join us in sponsoring James and our Premiership team and Olivia and our AFLW team.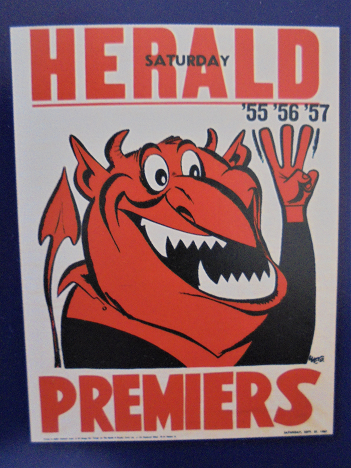 Our stories
NSW Demons dyed-in-the-wool fans
We have some absolute troopers of our own in the ranks of the NSW Demons.  Read the stories here