Home
Latest News
Jacqui Parry
The Battle of the Gateposts has begun and I have started with the Ganeshas!!!  I have a nice big farm gate to decorate and even a spot for the premiership cup if / when we get that lucky!!!
The Gawny Ganesha Gates now have their game day socks and boots on. Just waiting on the strapper to apply the shin guard and bandaging to the right leg and then we are good to go.
How are your gateposts looking? 
Ok I hereby challenge all Dees fans to top the attached!!
Send your decorative Dees photos to sally@nswdemons.com and we will publish in next week's NSW Demons email.
Go Dees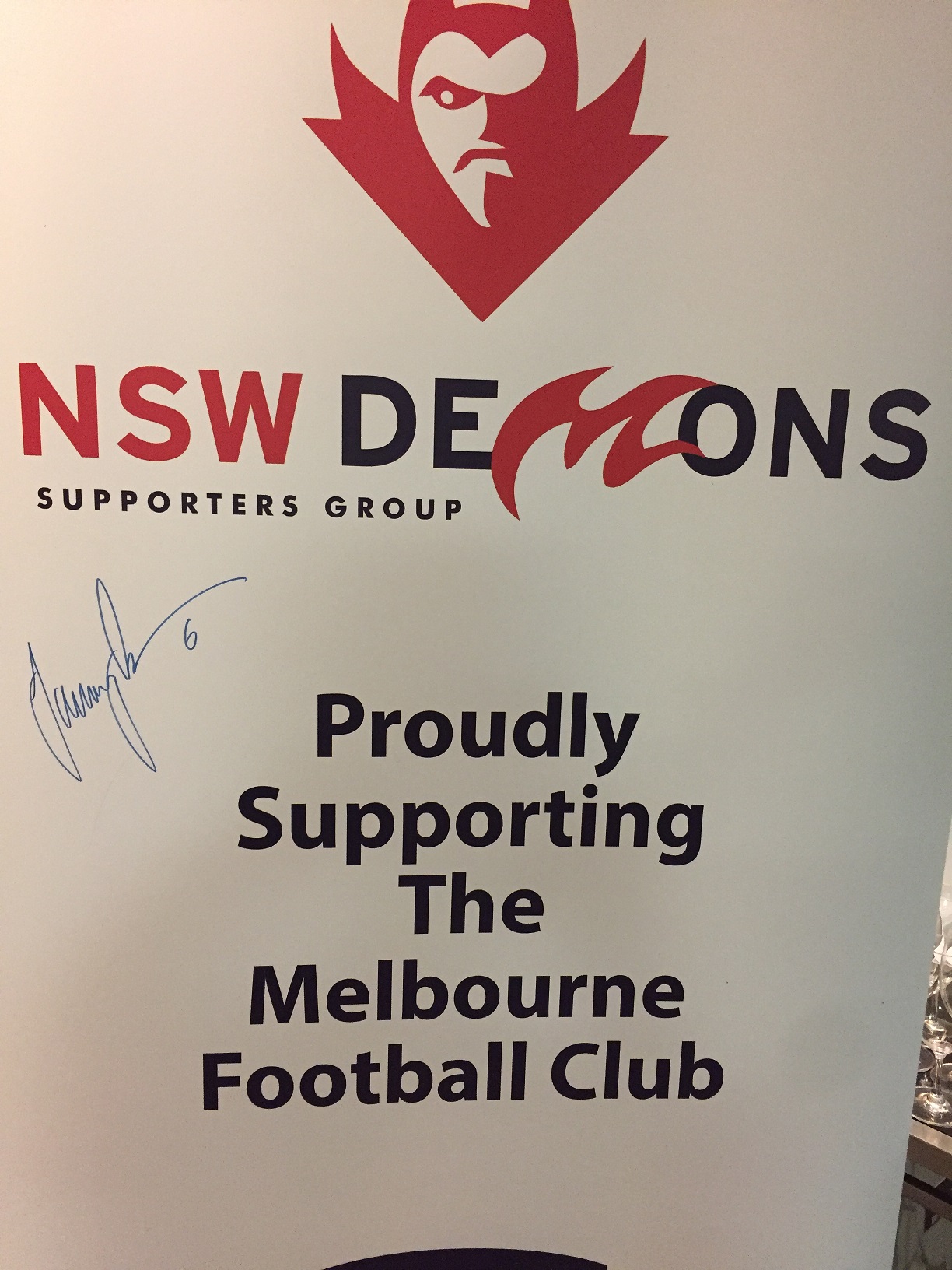 NSW Demons new Big Screen venue
The Southern Cross Hotel on the corner of the Princes Highway and Canal Street, St Peters, is temporarily our new home for watching Melbourne games with the NSW Demons.​ The hotel provides us with a large screen TV with full sound in the modern well appointed public bar.
​​The Camelia Grove Hotel  (aka The Cammy) is still the official home of the NSW Demons. However due to the change in management the Cammy is temporarily closed. We look forward to seeing you back there when it re-opens.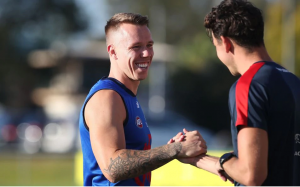 Sponsoring James Harmes
We are delighted to announce that James Harmes is our NSW Demons sponsored player again in 2021.  
In 2021 we also welcome James' return to the midfield where he played so well in 2018 and 2019. James has also returned to playing at his very best when not only limiting the effect of opposition players but also as a highly effective offensive player. James likes the tagging role: "It's where I feel like I play my best footy and it was fun. I just try to put work into him at stoppage and then after that work off him and try to use my running power."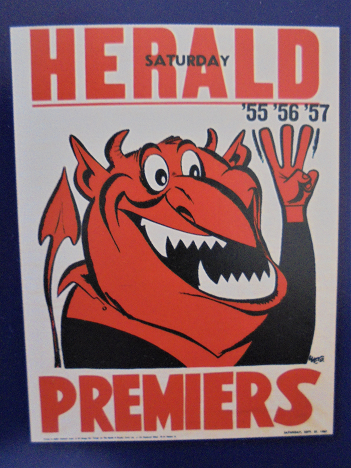 Our stories
NSW Demons dyed-in-the-wool fans
We have some absolute troopers of our own in the ranks of the NSW Demons.  Read the stories here