Home
Latest News
Nigel Dawe
FOR someone who has spent pretty much their entire life putting pen to paper, trawling facts, and following the same football team; I don't think I've ever had a more delightful conundrum, than the one regarding how I should best kick off this Melbourne Demons 'premiership-winning' segment.
Initially, I thought I'd lead with cloud 9, then I considered seventh heaven to be more apt, but I've decided to go with, albeit bask in the given – how about – Premiership #13… for the team we love, the team of the red and the blue!
For countless years, I've imagined how seeing and savouring a Dees premiership would feel, having seen so many other clubs 'go all the way' and break their respective droughts… to now be able to say, that I have finally seen us win 'the big dance', I have to further say – it was more sublime, unbelievable and transporting than anything I could have ever remotelyAbove all, it's not that we did it, it was 'the way' we did it, to come from 19 points down halfway through the 'premiership quarter' to finally win by 74 points (the eighth biggest win in grand final history) by booting 16 of the last 17 goals, was the most emphatic and enjoyable way to end our 57-year premiership drought.  Read more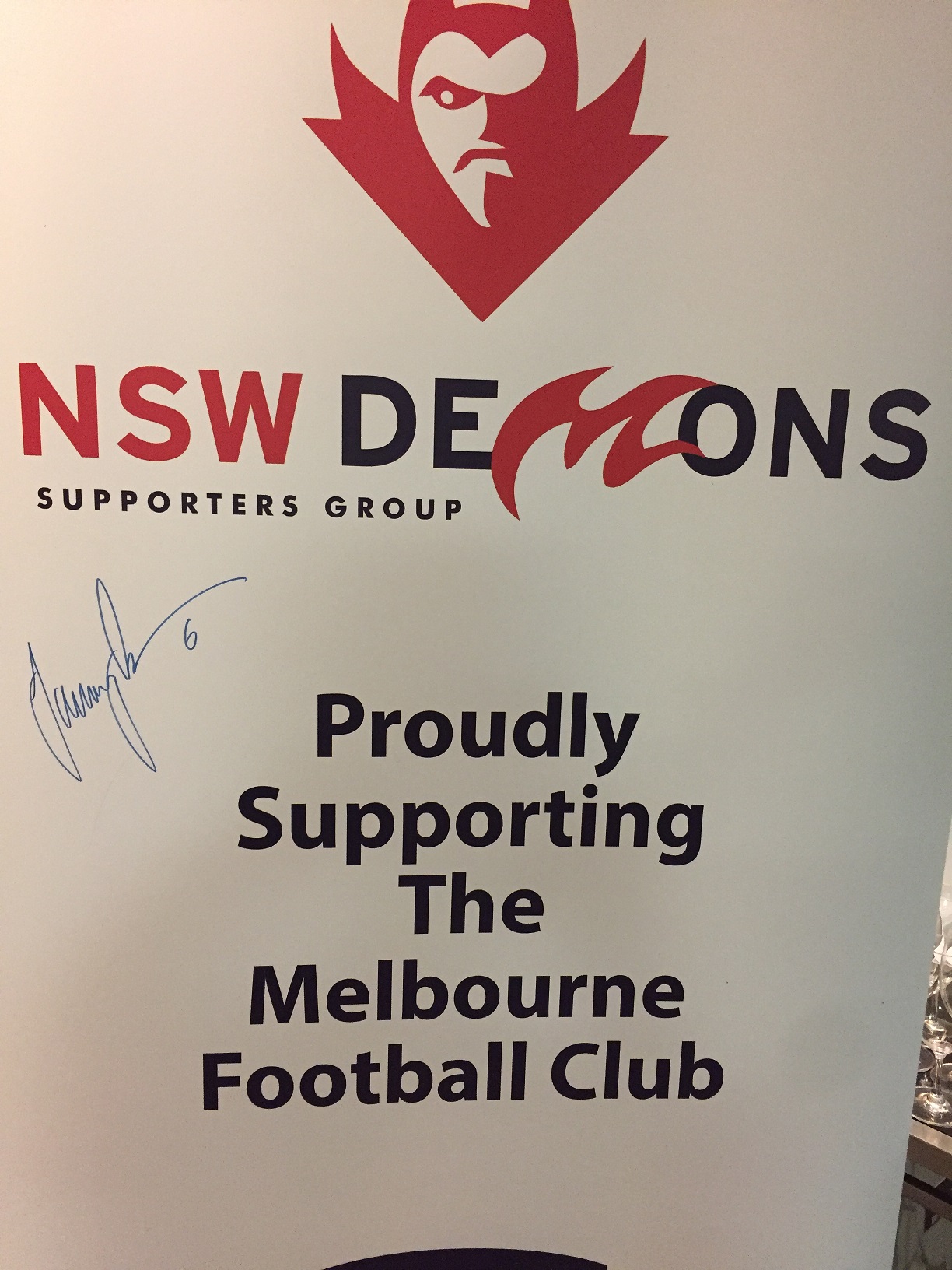 NSW Demons Big Screen venue
​​The Camelia Grove Hotel  (aka The Cammy) is the official home of the NSW Demons.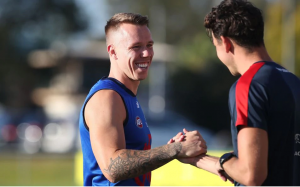 Sponsoring James Harmes
We are delighted to announce that James Harmes is our NSW Demons sponsored player again in 2021.  
In 2021 we also welcome James' return to the midfield where he played so well in 2018 and 2019. James has also returned to playing at his very best when not only limiting the effect of opposition players but also as a highly effective offensive player. James likes the tagging role: "It's where I feel like I play my best footy and it was fun. I just try to put work into him at stoppage and then after that work off him and try to use my running power."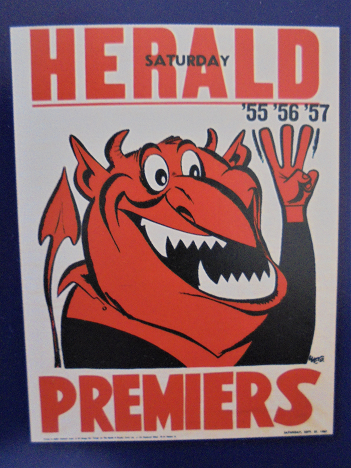 Our stories
NSW Demons dyed-in-the-wool fans
We have some absolute troopers of our own in the ranks of the NSW Demons.  Read the stories here