Something to Crow About – Melbourne v Adelaide
Round 10 – Melbourne Vs Adelaide -Something to Crow About – On  paper this was going to be a tough game but in the end, Melbourne made it look so easy.
Liam Chambers – our corespondent in Coffs Harbour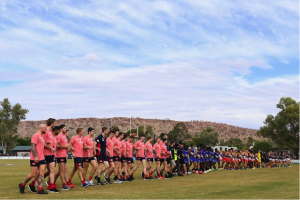 Another great display of skill and determination. The Dees are playing superbly as a team and their confidence is growing with every game. For the first half of the quarter, it seemed like every Melbourne player wanted to get on the score sheet. Adelaide looked stunned as Petracca, Melksham, Neal-Bullen, Hannan and Hogan all kicked goals before Eddie Betts finally got the Crow's first.
Jesse got his second before Adelaide staged a mini comeback with unanswered goals from Gallucci and Douglas. Alex Neal-Bullen got another before the siren to give Melbourne their fifteenth consecutive winning quarter. Scores 36-19.
The goals continued for Melbourne with Tim Smith's first for the Demons in the opening minute. Darcy Fogarty kicked one for Adelaide but Jesse Hogan was in fine form and kicked his second in the ninth minute. Even though the Crows upped their game they couldn't manage to convert their advantage into goals and it was Melbourne's Angus Brayshaw who scored next followed by the inform Alex Neal-Bullen. Captain Nathan Jones got his only goal of the match just before the half time siren. Scores 74-26.
Adelaide's Sam Gibson got the opener in the third quarter but the reprieve was only temporary as Tim Smith doubled his tally for the Demons with a second goal for the afternoon. Charlie Spargo kicked his only goal of the day three minutes later before Melbourne began to put a seemingly insurmountable amount of daylight between themselves and Adelaide. First Jesse got his third, then McDonald scored and Petracca got his second and third to see out the quarter. Scores 112-34.
The Crow's attempted to launch a last quarter comeback with unanswered goals from Josh Jenkins and Richard Douglas but it was never a realistic possibility. Melksham got the Dee's first of the last quarter before Neville Jetta had an uncharacteristic fumble in front of goal to allow Eddie Betts to pounce and score his second goal. It was pretty much all Melbourne for the last fifteen minutes with goals from McDonald, Brayshaw and Hogan.
Great teamwork from Melbourne.
We've been very lucky injury wise this season and Adelaide were missing some key players but the Dee's put on a stellar display and there's not too many teams that would fancy their chances against the Red & Blues. Next week we face the Bulldogs at Docklands. The Doggies will be desperate for a win but we've just got to stick to our game plan and notch up a sixth success. Go the Mighty Dees!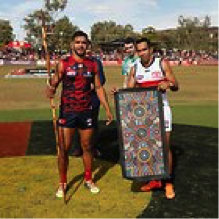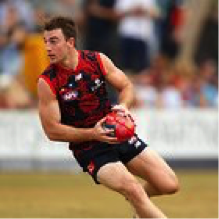 MELBOURNE 7.1 12.2 18.6 23.8 (146)
ADELAIDE 3.1 4.2 5.4 8.7 (55)
GOALS
Melbourne: Hogan 5, Neal-Bullen 3, Petracca 3, Brayshaw 3, Smith 2, Melksham 2, T. McDonald 2, Hannan, Jones, Spargo
Adelaide: Douglas 2, Betts 2, Gallucci, Fogarty, Gibson, Jenkins
---
On a related Melbourne Football matter, a big Happy Birthday to the beautiful Daisy Pearce, captain of the Demons AFLW side.
---
Comments